Podogo by The London Foot Clinic
A specialist central London foot and ankle clinic, designed to diagnose and treat all foot and ankle complaints. 
Podogo is a central London foot clinic that was developed to offer high quality specialist foot care. We have a team of podiatrists, foot specialists and foot surgeons who work in the NHS and private sectors in London. We aim to offer a one stop foot diagnostic and treatment services within our purpose built facility. We treat all types of foot problems and gait issues whether it is a simple ingrown toenail, bunion or  if you require a complex foot or ankle procedure with our foot surgeon, our team of foot and ankle specialists will be able to assist. Our podiatry clinic is conveniently located at 17 Harley Street in Central London. Please find further information on our foot specialists and foot treatments on offer below.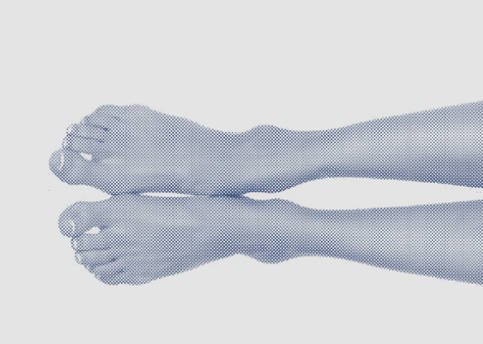 At Podogo Foot Clinic, we offer a range of foot and ankle treatments that can be carried out by either our podiatrist or foot surgeon.

Our foot specialists are based in Central London at 17 Harley Street, based near Oxford Circus Station.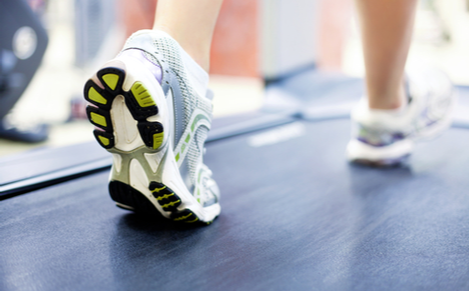 Podogo offer a gait analysis and biomechanical assessment with our specialist podiatrist
Acute and chronic foot and ankle injuries effect people of all ages, we specialise in diagnosis and treatment to get you back on your feet
Custom orthotics can assist with a range of lower limb issues, from plantar fasciitis to ankle instability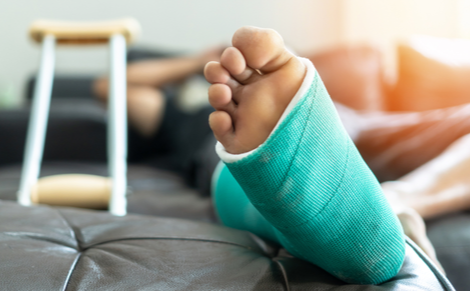 Our consultant Mr Kaser Nazir provides a tailored surgical plan to all of our patients, surgeries ranging between bunion correction to achilles tendon repair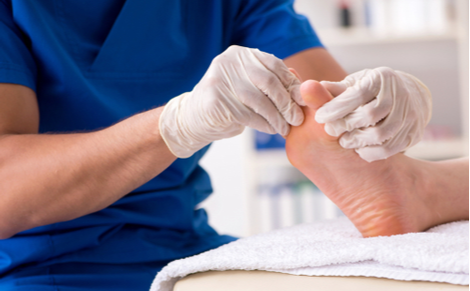 Our podiatric team are here to diagnose and provide a custom treatment plan for each patient to help with their foot and/ or ankle complaint
Click below to book an appointment online.
A specialist foot and ankle clinic for diagnosis and treatment of your foot and ankle complaints. Our foot surgeon and specialist and podiatrist in London provide a prompt diagnosis and treatment plan, using the very latest advancements in foot and ankle techniques.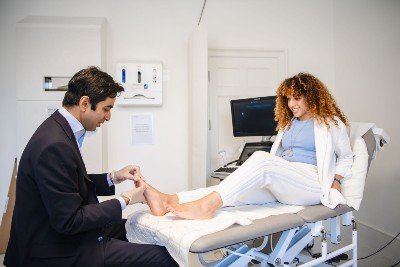 What is a Podiatrist and their training [betterdocs_search_form placeholder="Search"] When...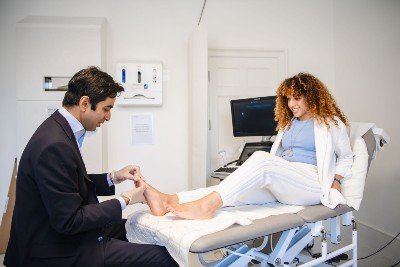 What is a Podiatrist and their training [betterdocs_search_form placeholder="Search"] When it comes to taking care...
"I've suffered with hip pain and numbness for most of the last decade and had tried everything from acupuncture to sports massage. Then I visited Adnan Nazir at the London Foot Clinic and he discovered one of my legs was shorter than the other. He fitted me with an orthotic insole (which I could wear all the time – even while running half marathons!) and the problem disappeared within 6 weeks! I am now completely pain free and extremely glad I consulted Mr Nazir. It was, quite literally, a life changing decision."

I recently had my bilateral bunion surgery with Mr Kaser Nazir and couldn't be more pleased with the results. I hardly experienced any pain following the procedure, and have had a smooth recovery following Mr Nazir's advice. The rest of staff who have looked after me at the clinic during my follow-up appointments have been brilliant too. I will definitely recommend Mr Nazir's for any foot condition.

I contacted The London Foot Clinic regarding an old mid foot injury. My foot problem was complicated and possibly involves future surgery due to instability. I received very professional and thorough care from Adnan Nazir. I was offered an opportunity for second opinions on previous MRI and x-ray results which led to a much clearer diagnosis of my foot problem. I received some excellent quality custom made orthotics that have impressed both my osteopath and my foot surgeon, so I know I went to the right place! I would certainly recommend Central Foot Clinic for a podiatric assessment and treatment. I did a lot a research before I chose them and I am lucky to have found this practice.

Having suffered from severe heel pain every morning for some time, with no signs of any improvement or help from my GP, it was The London Foot Clinic who gave me hope. With rounds of Shockwave Therapy and custom fitted orthotics, my feet have never felt better. With first class service and care the team at The London Foot Clinic are the only ones I would trust with my feet….

From the first phone call with Anjelica who is Mr Nazir's PA she put me completely at ease about my son's foot. She is friendly and efficient and as a first point of contact I knew I had made the right decision in choosing Mr Nazir. My son was very nervous at the appointment with Mr Nazir but he was extremely friendly and immediately put us both at ease because I knew my son was in safe hands. Mr Nazir explained everything down to the smallest detail and he just knew how to relate to a 14 year old. It was really such a positive experience and I would not hesitate in recommending Mr Nazir.

Mr Nazir – excellent service, really reassuring and great manner.

Angelica obviously works extremely well with Mr Nazir. Nice team

Mr. Stephen Thomas was excellent. Very kind. Kept my holiday on track, for sure!

Steven Thomas was great, really nice guy and made the procedure as easy as possible.